There is something so satisfying about a spotlessly clean house, office or apartment. Finishing a long day and heading back to freshly washed sheets, sparkling surfaces and a pristine kitchen can really make you happy to be home. Returning to piles of dishes, mucky floors and a list of chores, on the other hand, can make you wish you were anywhere else.
If you find yourself wishing for a little help, or that you could be out enjoying yourself instead of cleaning, hiring a service could be the perfect solution. But just what does a cleaning service do? And is it truly worth it to hire one? Read on to find out…
What do we mean by a cleaning service?
A cleaning service is, much like it sounds, a business that provides you with services related to cleaning your home or place of work. You can find residential cleaning services, commercial ones and those that cater to both. You can also find a variety of types of services on offer.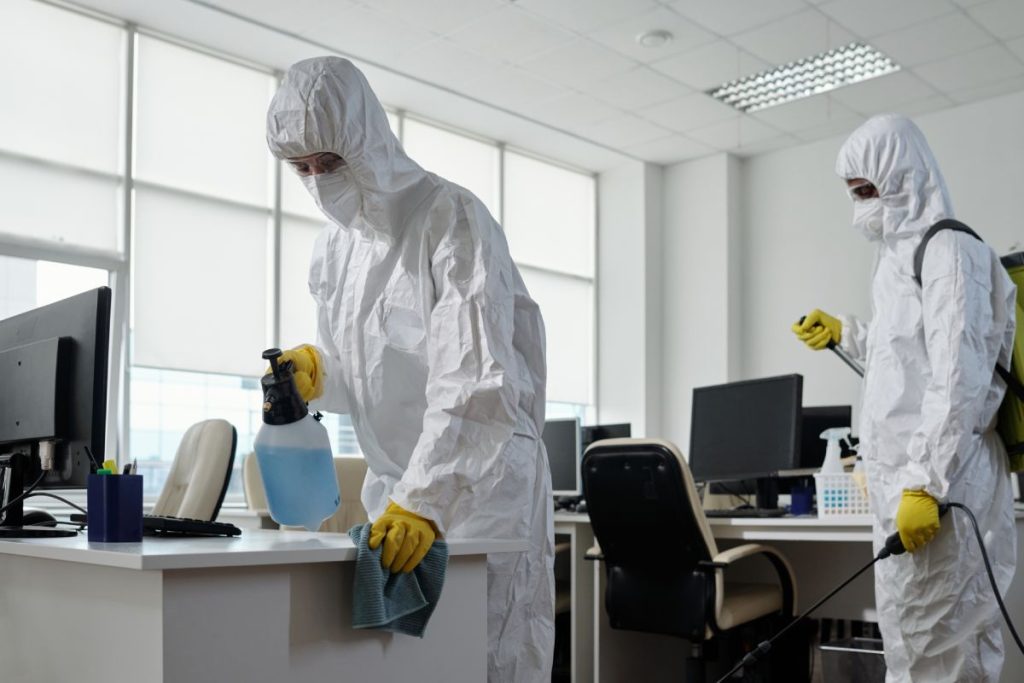 Some cleaning services offer deep cleaning, others green cleaning, dry cleaning or those that offer classic cleaning services. You will be able to find specialised cleaning services that deal with anything that you could possibly need, but here we will focus on general cleaning services.
What is included in a cleaning service?
So to start with, let's look at just what you can expect from a cleaning service. Some cleaning companies will offer different services, or levels of service depending on what you are looking for or are willing to pay for. In general, most cleaning services will include:
Dusting
Vacuuming
Sweeping
Mopping
Light tidying
Washing dishes
Wiping surfaces
Emptying bins in the kitchen and elsewhere
Cleaning the bathroom
Cleaning the kitchen
Other companies may offer more, but it is important to confirm before you hire someone to make sure they do extra jobs including:
Laundry
Ironing
Glass cleaning
Window cleaning (inside)
Cleaning under furniture
Steam cleaning the carpet
And other deep-cleaning jobs
Most cleaning services will provide their own equipment and supplies. You should double-check this when you are booking them, however. You may prefer to use your own products if, for instance, you have allergies or simply prefer one brand over another. In this case, you should let your company know and leave all products somewhere visible and accessible if you aren't going to be home.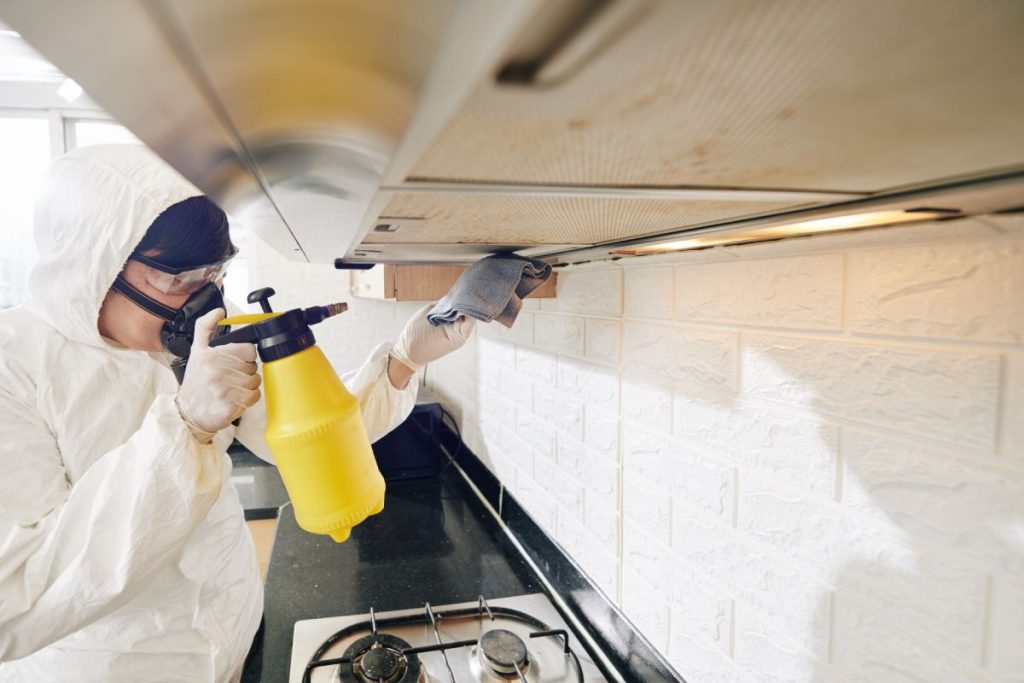 Some companies may also require a deep clean to be carried out the first time they are booked to ensure they are starting from a top standard of cleanliness. This way they only have to maintain that level when they return each day, week or when you require a cleaner.
All in all, the best way to know what is included in your cleaning service and what you should be expecting is to ask. When you start looking for a cleaning service, check what they say they provide and then confirm when you actually book them.
How long does a cleaning service take?
How long your cleaning service will take will vary depending on a number of factors. You may be able to decide how long they take yourself if you hire a service by the hour. You could opt to have a cleaner come for 4 hours a week, for example. In that case, you would let them know the jobs you would like doing and they would attempt to complete them in the time given (if possible).
Many people choose to employ a company like Enjoy Life Services for a few hours a week to keep on top of their cleaning so they can put their precious time to better use. Others will hire a cleaning service to complete a specific task, which can then take longer.
If, for instance, you want your house deep cleaned, this could take all day or many days to complete depending on the size and condition of the property and what you want to be done. You may have a daily cleaner who comes in and sorts out the office each morning, or one that spruces up your home each day.
You can really choose the amount of time a cleaning service will take, and it should become fairly clear when you attempt to hire someone. They will let you know if they charge by the hour or the job, and you can let them know what it is that you are looking for then.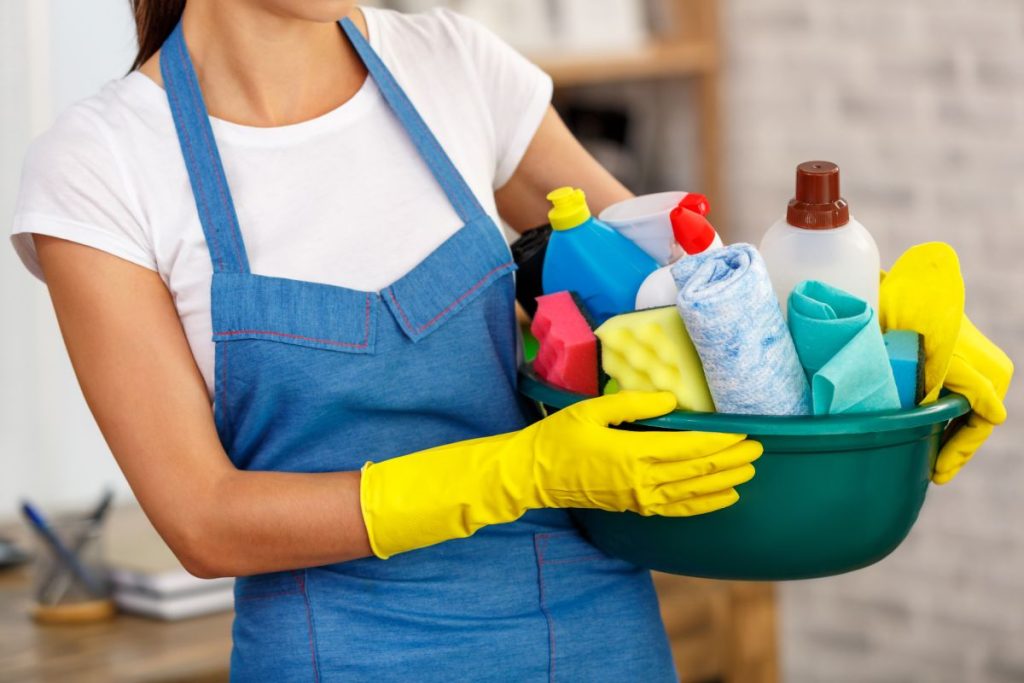 How much does a maid cost in Australia?
As mentioned above, you may be looking for a maid to do a particular job that could take longer and cost more. Or, you could decide to pay over the average for a maid who also does your ironing or makes your bed. The exact amount that you pay for a maid in Australia will vary based on many factors. Some of these include:
Your location
The kind of service you need
The level of experience they have
When you need them to come
Whether you hire independently or from a company and so on.
There are often catches and balances with the cost of a cleaner. You may be able to find an independent maid for much less than you would pay for one from a company. They may however have far less experience and expertise, won't have the same checks and guarantees and you may not get a replacement if they cannot come to work.
In Australia, there is a disparity in how much you pay versus where you are. In Melbourne, for example, you will find the highest-paid cleaners in the country, while Darwin has some of the lowest. The national average is just under $50AU per hour for a good quality cleaner.
Final thoughts
As well as looking at how much a cleaner will cost you per hour, it is important to think about what they save you as well. Hiring a cleaner can take a load off your mind as well as a load out of your washing machine. A cleaner can take care of things at home so that you can devote your time to more important things, whether that is work or enjoying your free time.