If you have recently decided to tie the knot with your partner, the first question that will spring to mind is how you are going to pay for everything. Is it still customary for parents to pay for weddings? If so, whose parents are traditionally responsible? And are they responsible for paying for everything? For example, who pays for the bride's dress? And who will pick up the bill for the catering and honeymoon? Is it the bridge's responsibility to pay for anything?
In this article, we're going to address these questions, with a focus on the way things have always been traditionally handled. That said, rest assured that nothing is set in stone. There isn't a law stating that there is only one way to fund a wedding.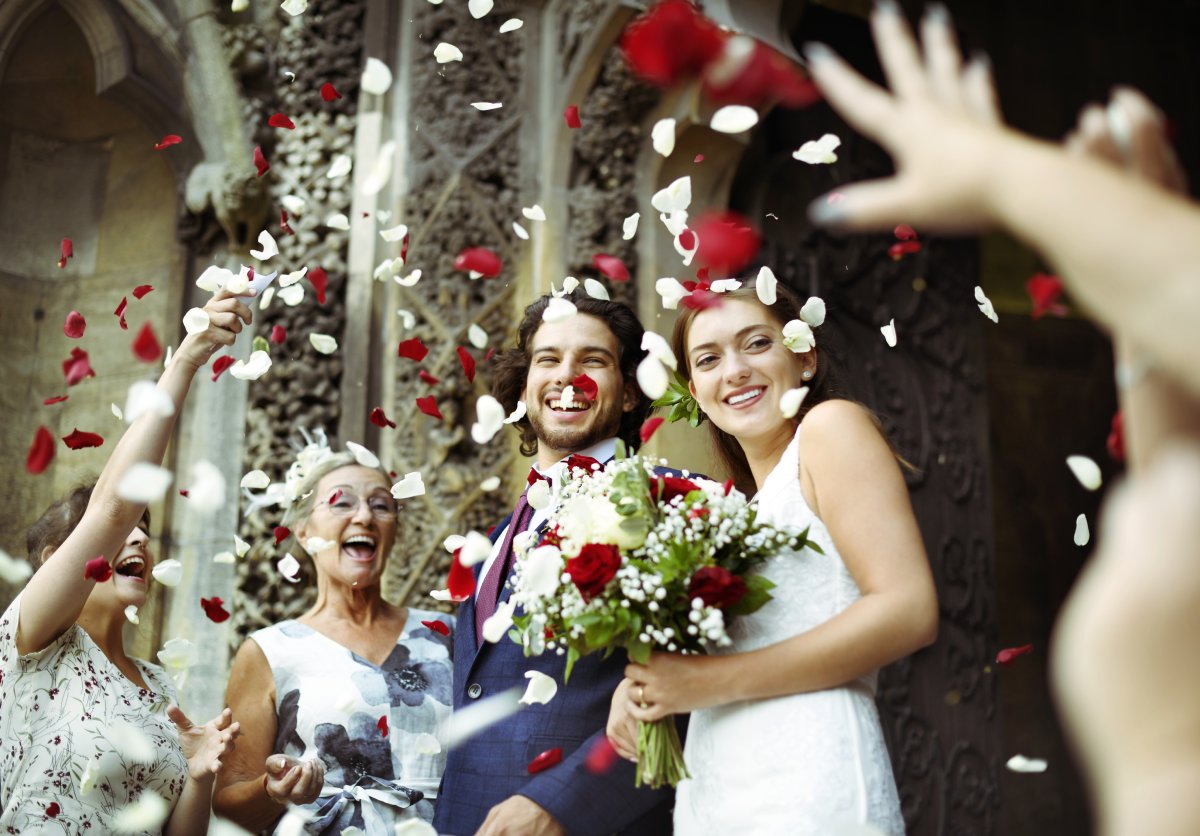 Do parents still pay for weddings?
The short answer is yes – it's not uncommon for parents to pay for weddings. Then again, it all depends on your personal situation. Not everyone's parents will be in the financial positive to pay for an entire wedding – just as not every couple will be in contact with their parents.
In any case, no matter what financial situation your parents are in or whether you are close to them, traditionally speaking, it's the parents of the bride who most commonly pick up the bill.
If you're a father of several daughters – you better get your saving hat on! It's going to be an expensive ride!
Who pays for the bride's dress?
As for the bride's dress – which is arguably the most important thing about a bride's wedding day – it is typically paid for by the bride's side of the family, including the bride's maids' dresses as well.
That said, it is becoming more and more common for bride's maids to pay for their own dresses. However, it really depends on your personal circumstances and what kind of budget you are working with.
The fact is, it's not fair to expect your bride's maids to pick up the bill for their own dresses if you have something very expensive in mind. While being a bride's maid is certainly a privilege, in these uncertain times where the cost of living is on the rise and energy prices are through the roof, picking up the bill would be the courteous thing to do.
In any case, you're better off addressing these issues as early in the wedding planning process as possible.
As for the suits for the best man and the ushers, unless they are all matching and are required to wear special suits, the gents will typically pay for their own. If, however, the suits are being tailored, the groom's side will typically pick up the bill on this one.
Who pays for wedding catering?
Now for the most important thing of all – especially for the guests; food! Who pays for all the lovely and delicious food? You may have guessed it already but yes, the bride's parents are traditionally expected to pay for the catering as well (sorry mum and dad).
Of course, this doesn't necessarily have to be the case. In fact, it's not uncommon for the groom's parents to offer to handle catering and other aspects of the wedding to help soften the blow. In any case, when it comes to wedding catering, you should never skimp! Wedding caterers can make or break a wedding so invest in quality and your guests will thank you for it.
Who pays for the honeymoon?
Now, what about the honeymoon? Since the bride's parents are apparently footing the bill for everything else, are they expected to take care of this as well?
You'll be pleased to learn that the groom's parents are traditionally responsible for paying for the honeymoon. This includes passports, flights, visas, accommodation, and all of the trimmings!
What does the bride pay for?
Is the pride responsible for paying for anything?
Traditionally, the bride is solely responsible for buying her partner's wedding ring. That, and they will have to buy wedding gifts for her bridesmaids.
A summary of what each family traditionally pays for
Below we are going to summarise what each family is traditionally responsible for paying for, just to make things a little clearer and easier to navigate:
The Bride and family
The wedding dress and all accessories
Bridesmaid dresses and all accessories
Any additional outfits for the bride (eveningwear etc.)
Bridal hair and make-up
Bridal party transportation
Bride and groom transportation to the reception venue
Wedding photographer
Floral arrangements
The venue
All decorations
The wedding cake
Quality catering
Favours
Drinks
Evening entertainment
The engagement party
Insurance
Accommodation for close family and friends
Gifts for the groom's family.
The Groom and family
The groom's suit
Suits for best man and ushers
Groomsmen buttonholes/cufflinks
Groom and best man transportation to the ceremony
Transportation from the reception for the bride and groom
Religious/civil ceremony fees
Church fees
Registration office fees
Honeymoon
Passports and visas for honeymoon
Travel expenses and accommodation for honeymoon
Honeymoon spending money
Gifts for bridesmaids and groomsmen
Gifts for the parents of the bride.
You don't have to stick to what's traditional
This article serves as a guideline to demonstrate who has traditionally and historically been responsible for paying for certain things. Again, you do not have to follow this to the letter. Not everyone is going to be in the position to pay for this and it's not uncommon for young couples to pay for their own weddings.
What's important is that you are happy and healthy and that you have an amazing day to remember!
We hope you have found this article helpful and wish you many years of good health and a joyous, rewarding, and love-filled relationship.