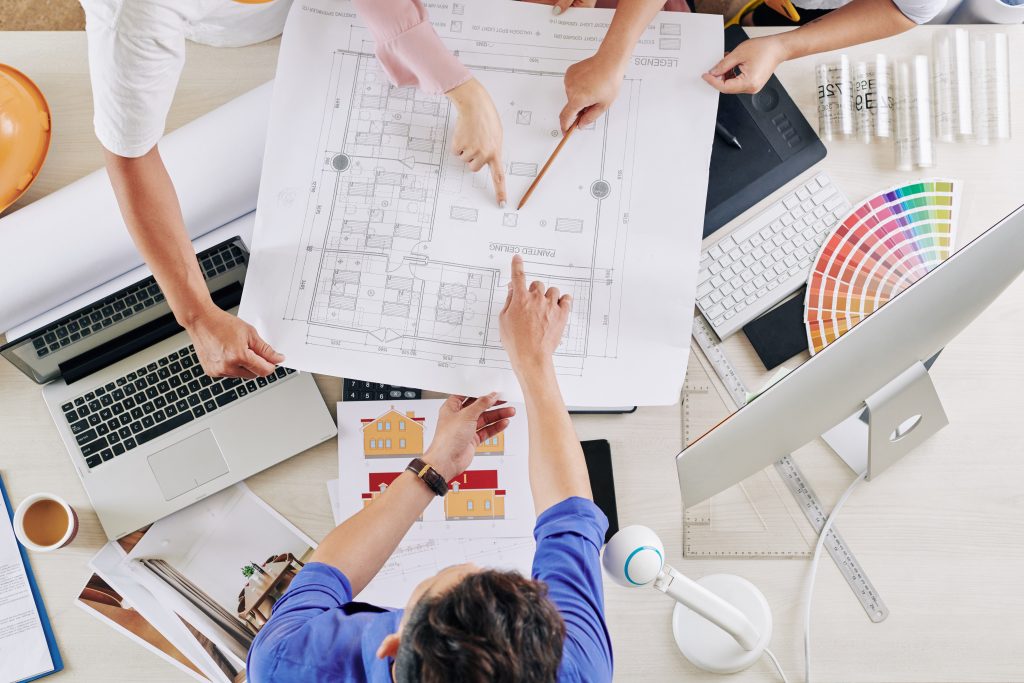 If you are looking to have a new commercial building fitted out for occupation, then you will likely have a million and one questions on your mind right now. Most importantly, how much is it going to set you back to have frame and drywall installed, to have it wired throughout, and for the interior to be painted and decorated by the professionals? In this article, we'll tell you everything you need to know regarding the average commercial building construction costs in Australia.
Please note that all of the figures listed in this article are merely averages. Depending on where you are based in Australia, the size and complexity of the project, and which contractors you decide to work with, these figures are subject to change. For a more accurate estimation, speak with a number of professionals to get some comparison quotes. In any case, read on for more information.
How much does it cost to frame and drywall a wall in Australia?
So, how much does it cost to frame and drywall a wall in Australia? When you have a commercial interior and you'd like to have it fitted out ready for an office to move in, then you'll need a good idea as to how much installing the walls will cost. Here's a look at some of the averages for your convenience:
Installing a wall in a commercial space in Australia can cost anywhere from $2,500 to $6,100. This depends on the area that you are based in, the size of the target wall, and whether your contractor will be required to frame in and add any electrical outlets and switches/fixtures.
National minimum cost: $2,500
Maximum cost: $6,500 +
Average cost: $3,300
Average range: $2,500 – $6,500 +
It's important to note that these are averages. There are a number of factors that will influence the overall cost of a frame and drywall installation project in a commercial building. We've listed the maximum cost as $6,500 – however, this is subject to being higher depending on the quality of finish and the complexity of the installation.
For example: if you are having a wall fitted with a number of electrical outlets and fixtures, including soundproofing and door-frames, etc, the time required to complete such a complex job will be higher than a standard wall installation.
How much does it cost to wire a commercial building in Australia?
How much does it cost to wire a commercial building in Australia? Again, this is going to vary substantially, depending on the size of the building and the level of electrical appliances required.
For commercial electrical writing, most electricians will charge anywhere between $5 to $12 per square foot (typically 10-30% higher than residential wiring costs).
For an average-sized office, you should be prepared to spend anywhere between $3,000 and $13,000 depending on the scope and complexity of the project. This might seem expensive, but hiring professionals to have your wiring installed properly and up to standard is essential. Not only do you want your electrical appliances to function properly, but to do so absent the risk of accidental fire.
The Planning phase: The planning phase is essential to ensure that everything operates well and fits the overall architectural design.
The electrical rough-in: Once all of the relevant framing and planning has been squared away, the rough-in involves laying out lines, installing electrical boxes, grounding, and connecting the relevant service wiring.
Connecting switches and appliances: Once the initial rough-in stages are complete it's time to have all of your appliances and switches installed appropriately.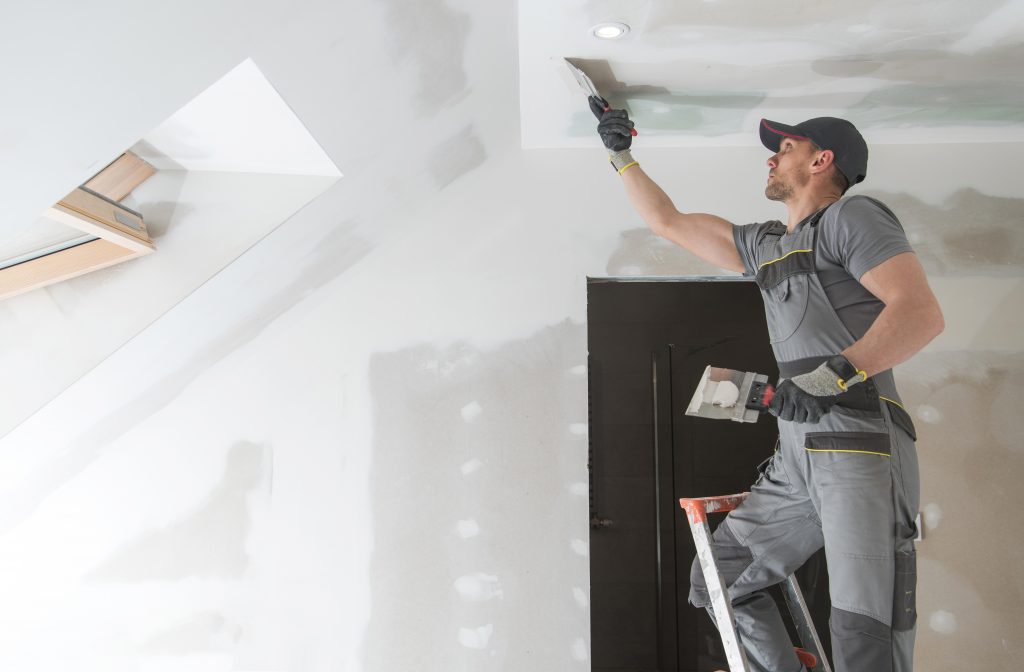 How much does it cost to decorate a commercial building in Australia?
How much does it cost to decorate a commercial building in Australia? Hiring a commercial painter and decorator in Australia will set you back anywhere between $45 and $60 an hour (or $10-$30 per square metre).
This is a crucial stage of the fitout process. Obviously, it's important to have a decent structure and layout for your office, including high-quality electrical wiring that is up to all Australian regulations and safety standards, however, the quality of the décor and overall finish is what ties it all together.
When your office is finally ready for occupation, your employees move in and it is business as usual, the quality of the finish will have a big influence on the overall performance of your team. A dull and uninspiring office space with poor lighting compared to a well-optimised space with a stunning finish is simply no contest – as such, it's important that you don't skimp on this stage. When you hire a commercial fitout contractor you get what you pay for.
Conclusion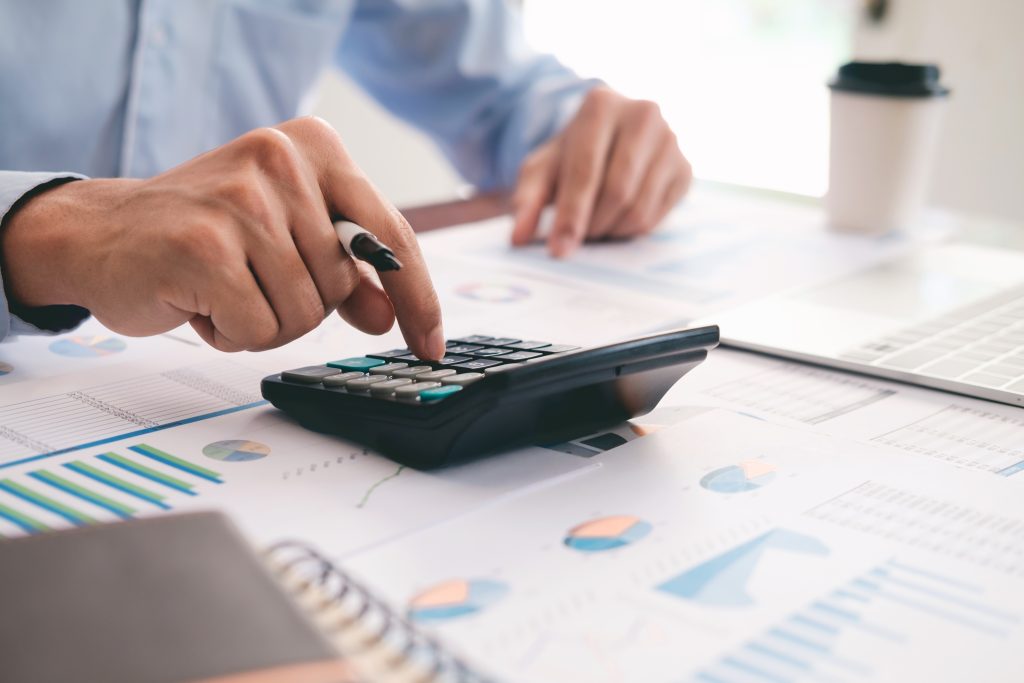 To recap:
The average cost to frame and drywall a commercial space: Between $2,500 and $6,100
The average cost to wire a commercial space: Approximately $5 to $12 per square foot
The average cost to decorate a commercial space: Between $45 and $60 an hour
Again, these are averages and you shouldn't take them as gospel. Ultimately, if you want to get the most accurate estimation on a commercial fitout project you should speak with the professionals like Alpha Ceilings and Partitions for a tailored response.
We hope that this article has been helpful to you and that you now have a rough idea as to how much you are likely going to spend on having your commercial space kitted out with walls, electrics, and finished with quality painting and decorating.