Whether your kitchen is terribly outdated or you're looking to boost the value and re-saleability of your property, there's no denying how exciting the process is, of having a new kitchen built – particularly when you're left with an end product that you're entirely satisfied with.
That being said, many people put it off or decide against it for a number of reasons, be it financial or being overwhelmed by the sheer size of the task. 
However, if you hire a specialist to design and install your kitchen on your behalf you can save yourself an awful lot of trouble and the financial investment is always worth it!
In this post, we are going to explore 5 reasons why you should definitely consider purchasing a brand new, quality kitchen.
You could always try and renovate it yourself, though there's always a good chance that you'll end up spending more money than you originally anticipated, make some terrible mistakes, and invariably end up taking months to complete it.
Don't leave any room for error and get it done right! Here's why: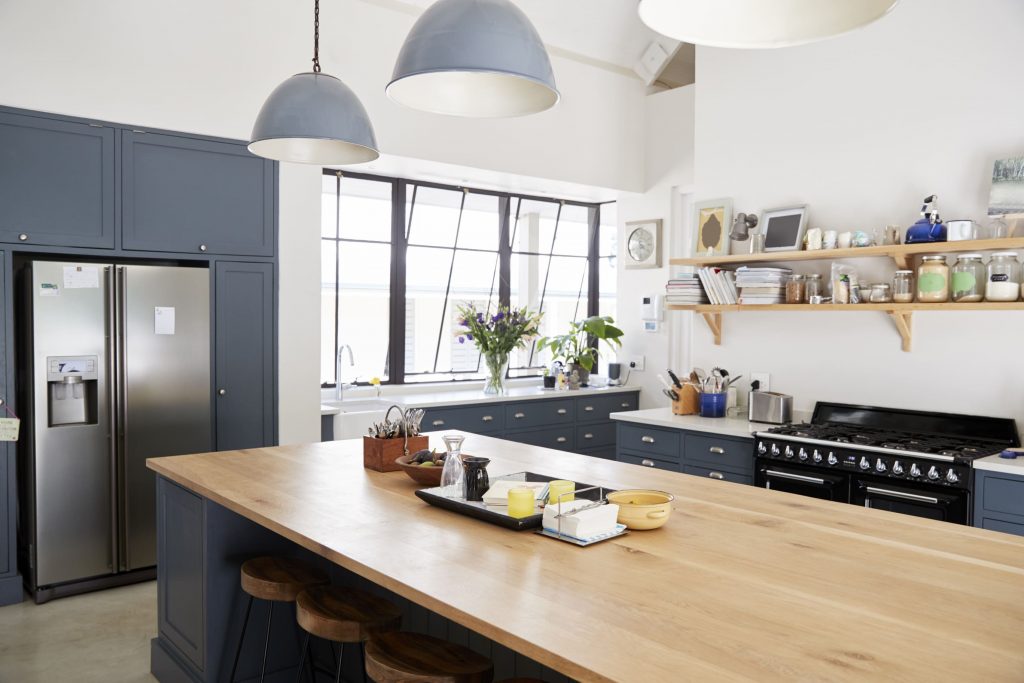 1 – Impress Your Friends!
There's nothing quite as satisfying as seeing the look on your friend's faces when they see your brand new, beautiful kitchen.
After you've forked out your savings on a brand new kitchen, you'll want all the validation that you can get – and while we're going to explore many reasons which will make it feel entirely worthwhile, impressing your friends is definitely up there!
2 – How Awesome You'll Feel Every Time You Walk-in
And as nice as impressing all of your friends and family is, ultimately you should be doing this for yourself.
Nothing quite compares to the feeling that you get when you set foot inside your brand new kitchen for the first time, but don't worry – the novelty won't wear off for a very long time, particularly if you get it done right!
3 – Knowing How Much Potential Buyers Will Love it
While you may have no intention of selling your property at the moment, it's always nice to know that your brand new kitchen looks absolutely fantastic.
A stunning and top-quality kitchen will not only bolster the value of your property, (typically recouping up to 70% of the costs if done correctly) but it is one of the most important rooms in the house when it comes to securing the interest of potential buyers.
4 – You Get to Spend Loads of Time in There
Don't forget, you want a brand new kitchen because of how often you use it! And cooking food in a brand new, beautiful kitchen is always so much more enjoyable.
In fact, it may even inspire you to cook more and get more creative with your food.
Having a boring, outdated and poorly functional kitchen does not do much for one's appetite for creativity. Just think about how good you'll feel once your dream kitchen has finally been unveiled.
5 – Paaaaarty!
What better way to celebrate your new kitchen renovation than by hosting an awesome party with your friends and family?
There's nothing better than catering for your loved ones and a brand new kitchen affords you the perfect opportunity and excuse for doing so.
You can look forward to spending time with your best friends, getting tastefully drunk, and eating snacks as you all sit around your kitchen – perfect!
So, what are you waiting for? If you want a quality new kitchen then you shouldn't waste any more time lingering here. There's never a better time to do it and we've given you 5 good reasons why it's worth every penny!