Laneway, otherwise known by its full title; 'St. Jerome's Laneway Festival', has just hosted its 16th year of events around Australia and New Zealand. Still going strong, the Melbourne edition of the festival supplied copious amounts of good times and sunshine with an unmissable lineup including; DMA's Ocean Alley, Ruel, Bennee, Earl SweatShirt and my personal favourites/the headline act, THE 1975.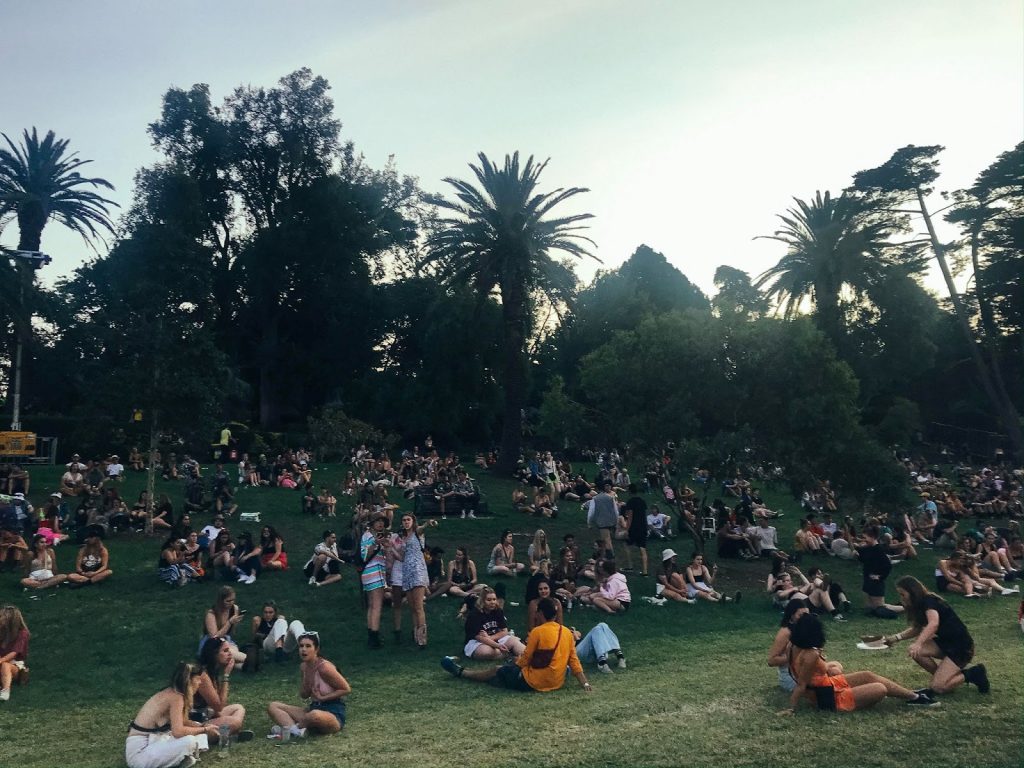 The festival was splendidly situated for the second time in the luscious heritage gardens of Footscray Park, which provided plenty of roaming space to visit the bars, food, activities, market stalls, VIP quarters and four stages. Strolling around the venue from talent to talent, witnessing some of the best local and international acts in an atmosphere of pure enthusiasm, it was truly impressive to be reminded of the event's history; making its beginnings from a few mere gigs at a small bar in Melbourne's CBD.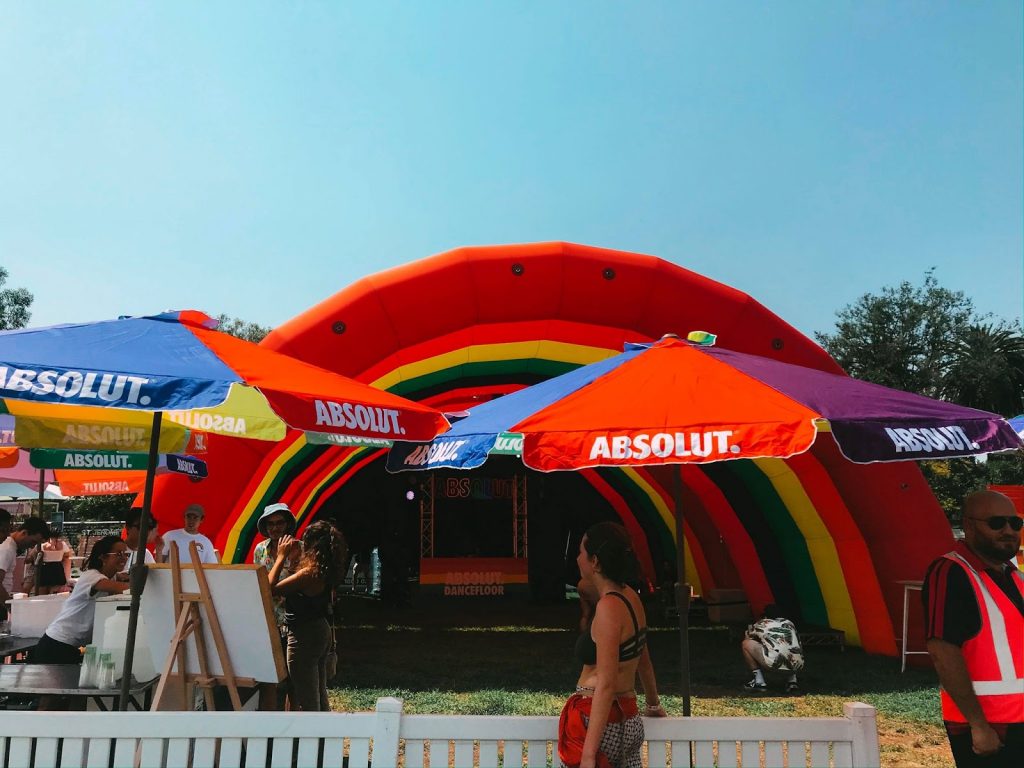 Now one of Australia's most iconic festivals, Laneway has a lot to prove each year, and in 2020 I can confirm, it has once again improved on all fronts. Owing to its foremost values of championing community, fostering collaboration, encouraging self-expression and finding ongoing excuses to simply have fun, punters of the event were joyous and lively; taking full advantage and getting the most out of their day.
Tickets for Laneway didn't come cheap, with the final release sitting at approximately $180, for some, the one-dayer seems overpriced. However, when you consider the clabrie of artists, if you are deeply into at least a few of them, then the experience is well worth the monetary cost.
The day kicked off just before 12 noon with Agung Mango, JessB and Pist Idiots across the Dean Turner, River and Future Classic stages. North London's hip-hop up-and-comer, Col3trane, brought in the first considerable crowd at the Fishbowl stage.
Later on, bodies swarmed in from the bars to witness the rising stars from Perth known as Spacey Jane, whose indie pop-rock sounds produced a perfect soundtrack for a sunny day-drink in the park. In a similar sentiment, New Zealand musician Benee hit her stage with a cool confidence comparable to the youthful, grungy style of Billie Eilish.
Along with surf rock band Hockey Dad, Australian act Tones and I (whose recent hit "Dance Monkey" reached number one in over 30 countries), were a highlight for local punters who enjoy supporting their homegrown musical aptitude.
From there on out it was track after track, and by 'track' I mean 'banger', and by 'banger' I mean some of the greatests songs that will ever make their way into your ear holes. Sydney based band DMA's, 17 year old singer-songwriter Ruel and six-piece psych/ rock/ reggae amalgam Ocean Alley, all equally encapsulated their audiences, each with their own unique musical traits.
International music moguls, Charli XcX and Earl Sweatshirt, set the excitement of the evening to new heights. With barely any bums on seats to be seen, the two solo performers gave the crowd what they wanted, keeping them dancing on aching feet, with blissful sounds to numb the pain.
I may be a tad biased here, as this was the fourth time I had witnessed the paradisic performance of THE 1975, however, I do not think there was one body in their audience who had any intention to call it an early night when these captivating English icons came on. Speaking on behalf of everyone, we all felt very grateful to bask in their presence as the band had to pull out of Laneway in Brisbane due to Matt being unwell. Anyway, pulling through, Matt Healy's thrustful dance moves paired with the band's faultless execution of their closely cherished melodies, had people bouncing up on each other's shoulders, in literal tears and screaming until they were out of breath.
As you would expect from a festival that has been running for over a decade, the management and forward-thinking that went into building this event eloquently encapsulates everything a Melbourne day festival should be. The entire set-up was colour-coded on theme, full of hidden gems, decorations and simple additions that culminated to a triumphant impact. It's honestly quite difficult to picture how Laneway will top 2020 next year, but I certainly hope I am there to find out.
This article was written by Tomasina Dimopoulos. When she's not working in communications and PR, you can find her writing poetry and having a boogie. Follow her on Insta: @tomasinadim & @taste_these_words.